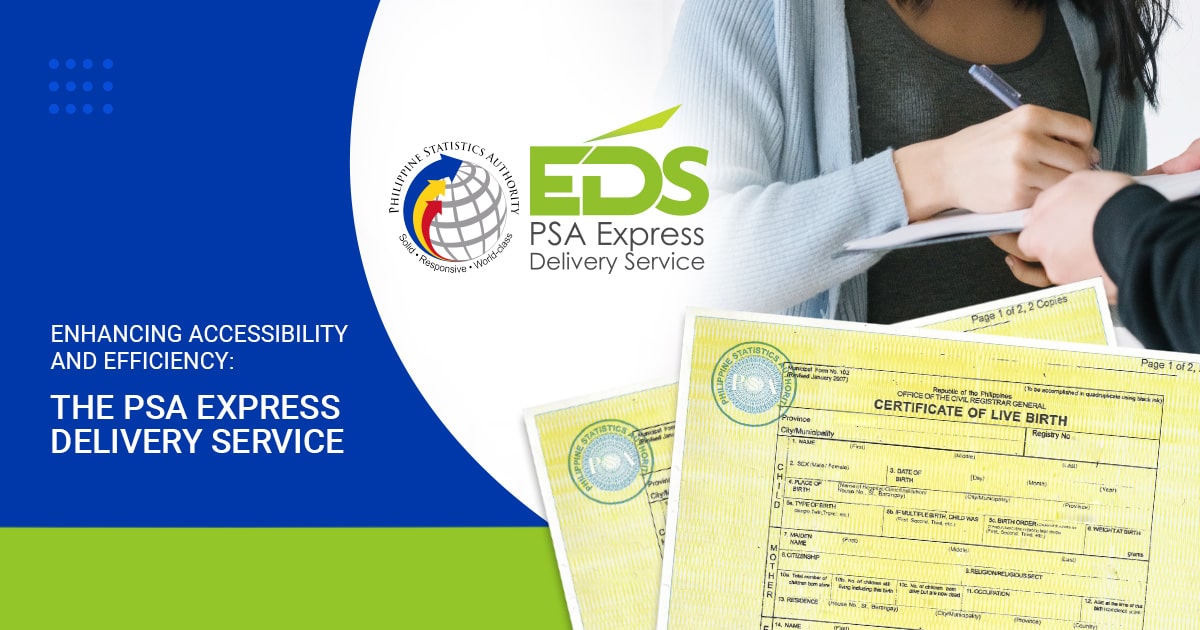 The Philippine Statistics Authority Express Delivery Service (EDS) offers a convenient solution for Filipinos who are in need of their PSA-issued Civil Registry Documents and Certificates. Traditionally, individuals requesting their PSA certificates had to wait for the release of their documents later in the day or return to the PSA office on the scheduled date of release. Moreover, for cases where the requested certificate is not readily available in the PSA Civil Registry System Database and/or requires annotation, the applicant needs to return to claim the requested document. The EDS eliminates these multiple trips and legwork by providing a delivery option for certificate claimants.
With the EDS, applicants may choose to have their PSA Certificates delivered directly to their preferred address. By selecting this service, individuals no longer must wait or make multiple trips to the PSA office to claim their requested PSA Certificates. The convenience of having the documents delivered to their doorstep saves time and effort, allowing the applicants to focus on other important matters.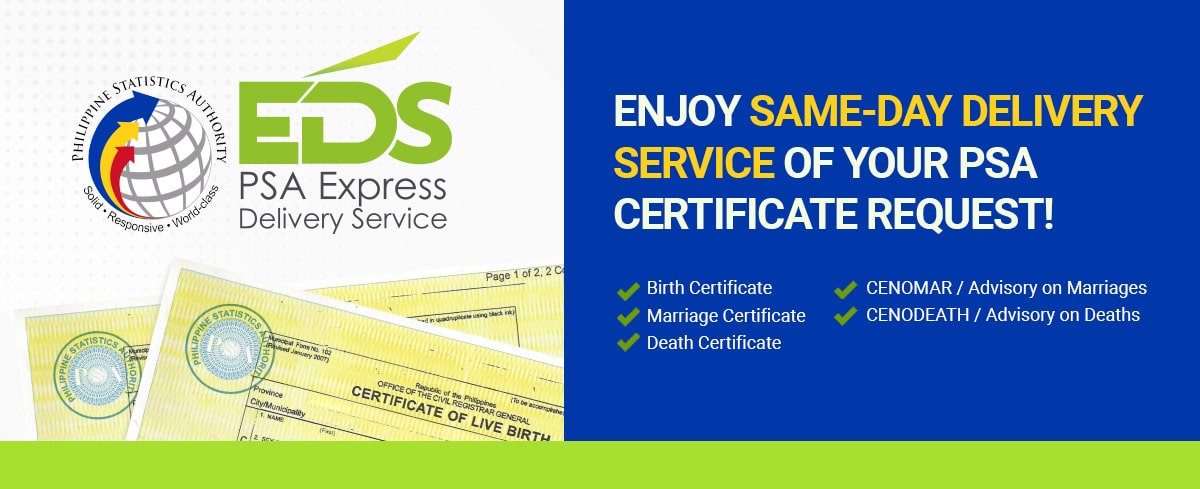 The same-day delivery feature of the EDS is particularly advantageous for those who require their PSA Certificates urgently. By opting for this service, applicants can meet their deadlines and fulfill their requirements without any unnecessary delays or inconveniences.
Another significant advantage of the EDS is its efficiency in accommodating various certificate-related scenarios. For individuals whose requested certificate does not exist in the PSA's files or digital archives, manual verification may be required, and thus the release will be scheduled on another date. However, with the EDS, the applicant may opt for delivery and receive their PSA Certificates without the need for another visit to the PSA Office.
Similarly, applicants whose certificates underwent corrections through court or administrative procedures and requires annotation need to come back to the PSA to claim the annotated documents may choose to have it delivered instead.
The availability of the EDS is currently limited to the PSA East Avenue Outlet in Metro Manila. However, plans are underway to expand the service to other areas in the NCR and nearby provinces. This expansion aims to provide convenience for PSA clients.