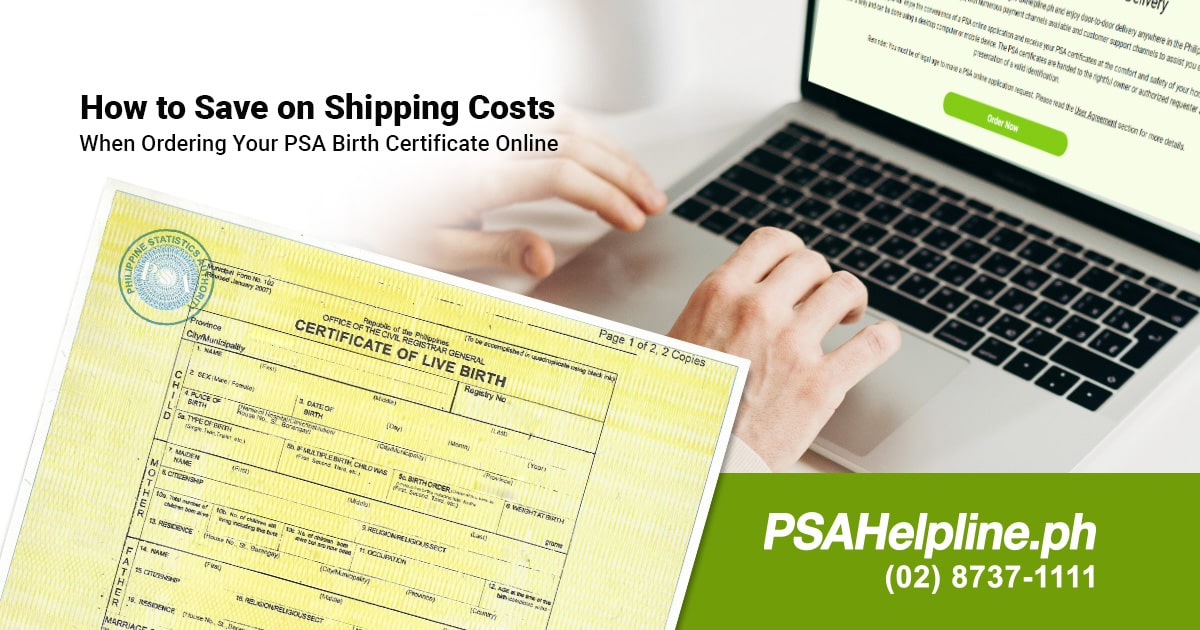 Online shoppers love adding to their carts and checking out their purchases until they see the total amount due that includes the shipping fee. As over-the-counter shoppers who are used to paying only the total amount of the items purchased, paying for shipping fees feels like you are paying for something you did not ask for. These are the distinctions of the new normal of shopping and yes, it could take some getting used to.
To maximize shipping fees, shoppers checkout their purchases in bulk. Especially when buying from the same online shop and the shipping fee is standard per location and package dimensions, online shoppers would almost always opt to buy more items and have these delivered in one go. With this approach, both seller and shopper are happy, compensated, and often, satisfied with the business they made. Walang lugi.
When ordering your PSA certificate online at PSAHelpline.ph, you also pay for service and courier fees. Both are already included in the total amount of the document you are requesting for, as shown below.
CERTIFICATE
COST
PSA Birth Certificate, Marriage Certificate, and Death Certificate

Php 365.00 per copy

Document Fee – 155.00

Service Fee – 160.00

Courier Fee – 50.00

PSA Certificate of No Marriage (CENOMAR)




If you need an Advisory on Marriage (CRS Form No. 5), you may order a CENOMAR. Advisory on Marriage is the equivalent of a CENOMAR for individuals who are married in the Philippines.

Php 420.00 per copy

Document Fee – 210.00

Service Fee – 160.00

Courier Fee – 50.00

If you need multiple copies of the same PSA certificate for the same person, e.g., five copies of your eldest son's PSA birth certificate, the documents will be processed and delivered to you as just one order. The courier fee is applied once only. The order is tagged under one Reference Number.
However, if you order for a copy of your eldest child's birth certificate and another copy of your youngest child's birth certificate, you pay for the courier fee of each certificate. This is because PSA certificates are processed and packed individually so that no two names are delivered in one parcel. If you order the PSA birth certificates of your eldest and youngest children, you will receive two parcels: one for your eldest child, and another for your youngest child.
The same is true when you order different PSA certificate types for the same person. Example: you order a copy of your PSA birth certificate and a copy of your PSA Certificate of No Marriage. While both certificates are under your name and will be delivered to the same address, you pay separate courier fees for both documents. Again, this is because both certificates were processed and packed separately.
Below is an illustration of how courier fees are applied for different order types:
ORDER TYPE
REFERENCE
NUMBERS
DOCUMENT FEE
SERVICE FEE
COURIER FEE
TOTAL PAYMENT
1 copy of PSA Birth Certificate for Juan Dela Cruz
1
Php 155.00
Php 160.00
Php 50.00
Php 365.00
2 copies of PSA Birth Certificates for Juan Dela Cruz (delivered to one address).
1
Php 310.00
Php 320.00
Php 50.00
Php 680.00
1 copy of PSA Birth Certificate and 1 copy of PSA Marriage Certificate BOTH for Juan dela Cruz (delivered to one address).
2
Php 310.00
Php 320.00
Php 100.00
Php 730.00
Ordering extra copies of the same PSA certificate is always a good idea; apart from economic reasons, having extra copies of your family's PSA certificates means you would always be ready anytime the documents are required of you for enrollment, passport application, bank accounts, and other types of transactions that require PSA certificates. PSA birth, marriage, and death certificates do not expire over time; you can keep copies in your file and not worry about its validity expiring.
Having your basic and essential needs bought online and delivered to your home is the new normal of running errands. You get to save time and travel expenses, and get other things done at home or at work while waiting for your ordered items to be delivered to you. If you compare your travel expenses against the costs of shipping your orders to your home, you'll realize that it really is much more economical to have your needs sent to you.
Even when running errands. always choose the safer and healthier option for yourself and your family.