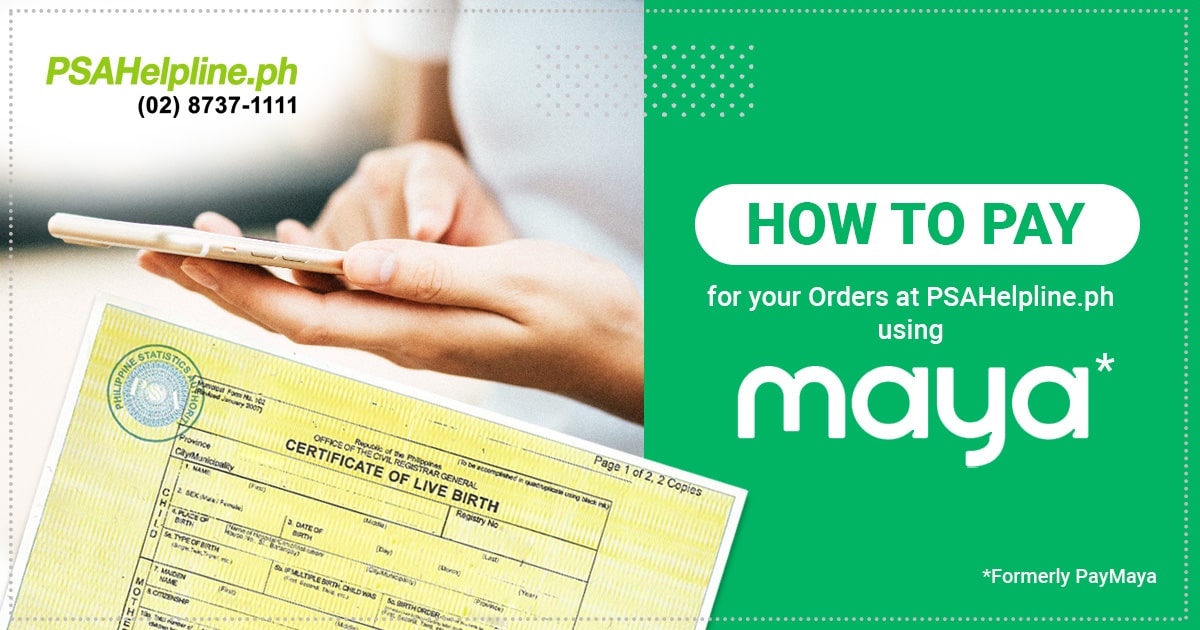 When you order a PSA certificate online at the PSAHelpline website, you have the option to either pay online using your credit card or mobile e-wallet app (such as Maya) or pay over the counter at PSAHelpline-accredited payment hubs. Of course, paying online is a lot safer and more convenient because you can do it at home, at any time of the day or night.
Maya is another e-wallet app that you can use to pay for your purchases, bills, and send and receive money through cashless, mobile transactions. It is easy to use, convenient, and safe. And yes, it can be used to pay for your PSA certificate online orders at PSAHelpline.ph!
Cashless payments are truly the way to go especially now that most people prefer to shop from the convenience of their homes. It helps save time, effort, and money (no need to pay for your commute, or gas, or parking fees!).
What are the features of Maya?
✔ Maya is a mobile e-wallet app that works with a virtual and or physical prepaid card.
✔ Loading is done through the Maya card at reloading stations such as department stores, or through mobile banking, ATMs, and TouchPay.
✔ You can use Maya to send and receive money, pay bills, pay for movie tickets, concert tickets, and flight bookings.
✔ Pay two ways: by scanning the QR code or by entering the Maya card details (as in a credit card)
How do I pay my orders at PSAHelpline using my Maya?
Here's the step-by-step process on how to pay for your orders at PSAHelpline.ph using Maya:
1. On the Online Payment Options page, click on the Maya icon.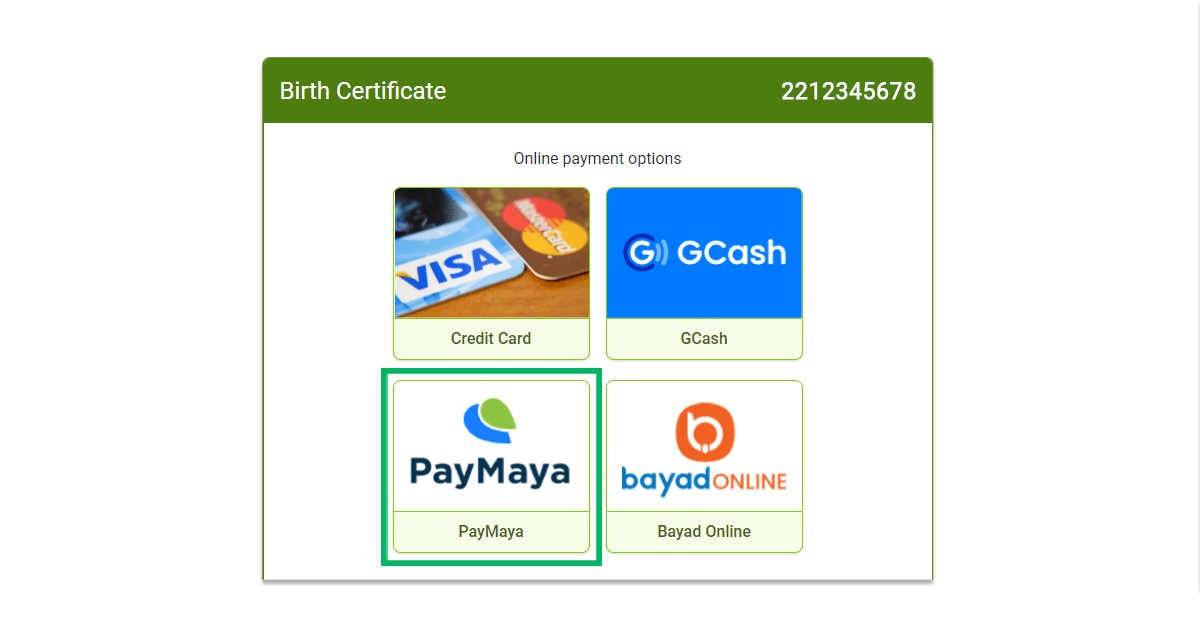 2. You will be taken to another page where you can choose to pay with Maya by QR code scanning or by using the Maya card. Whichever payment mode you choose, just follow the payment process, and wait for your SMS notification that your payment has been successful.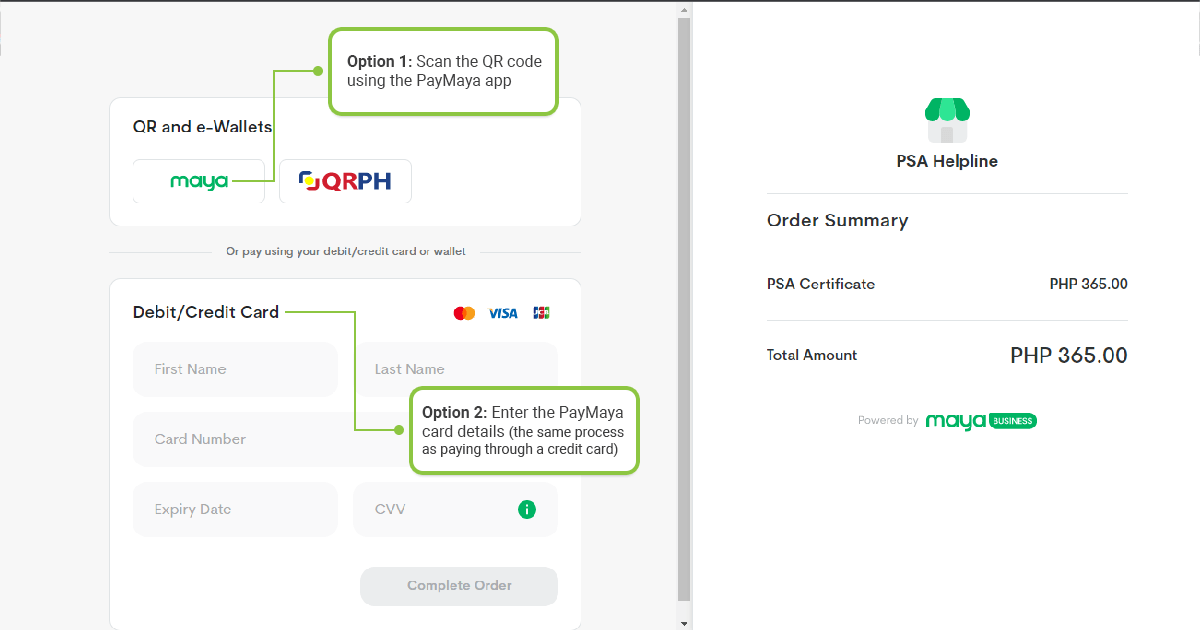 3. You may also choose to pay by opening your Maya app (this is in case you decide to pay later and not right after placing your order on the PSAHelpline website). Just open or tap your Maya app and enter your mobile number and PIN.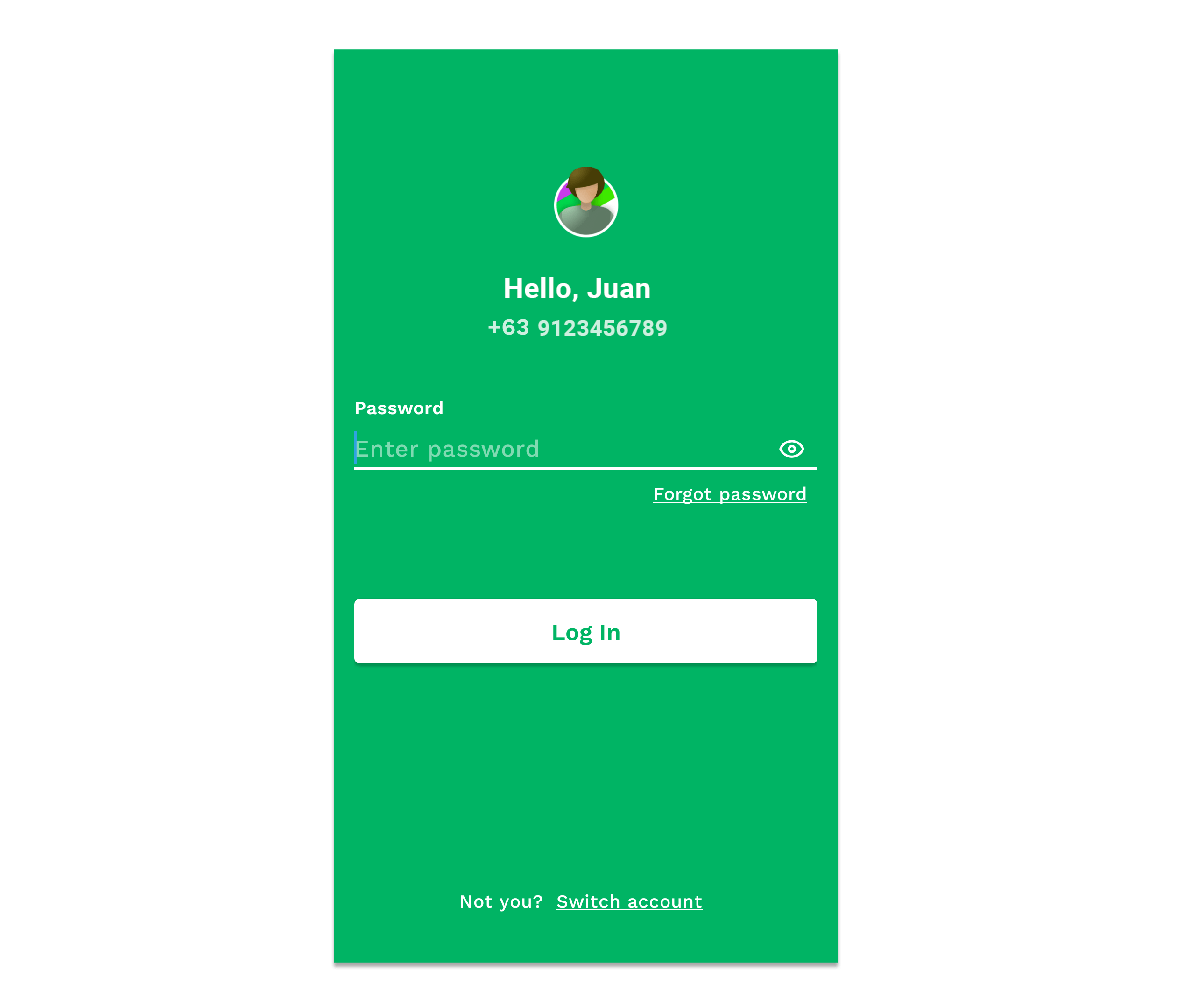 4. Select Pay Bill on the homepage and then tap on Government. Look for PSAHelpline under the biller list and tap on the logo.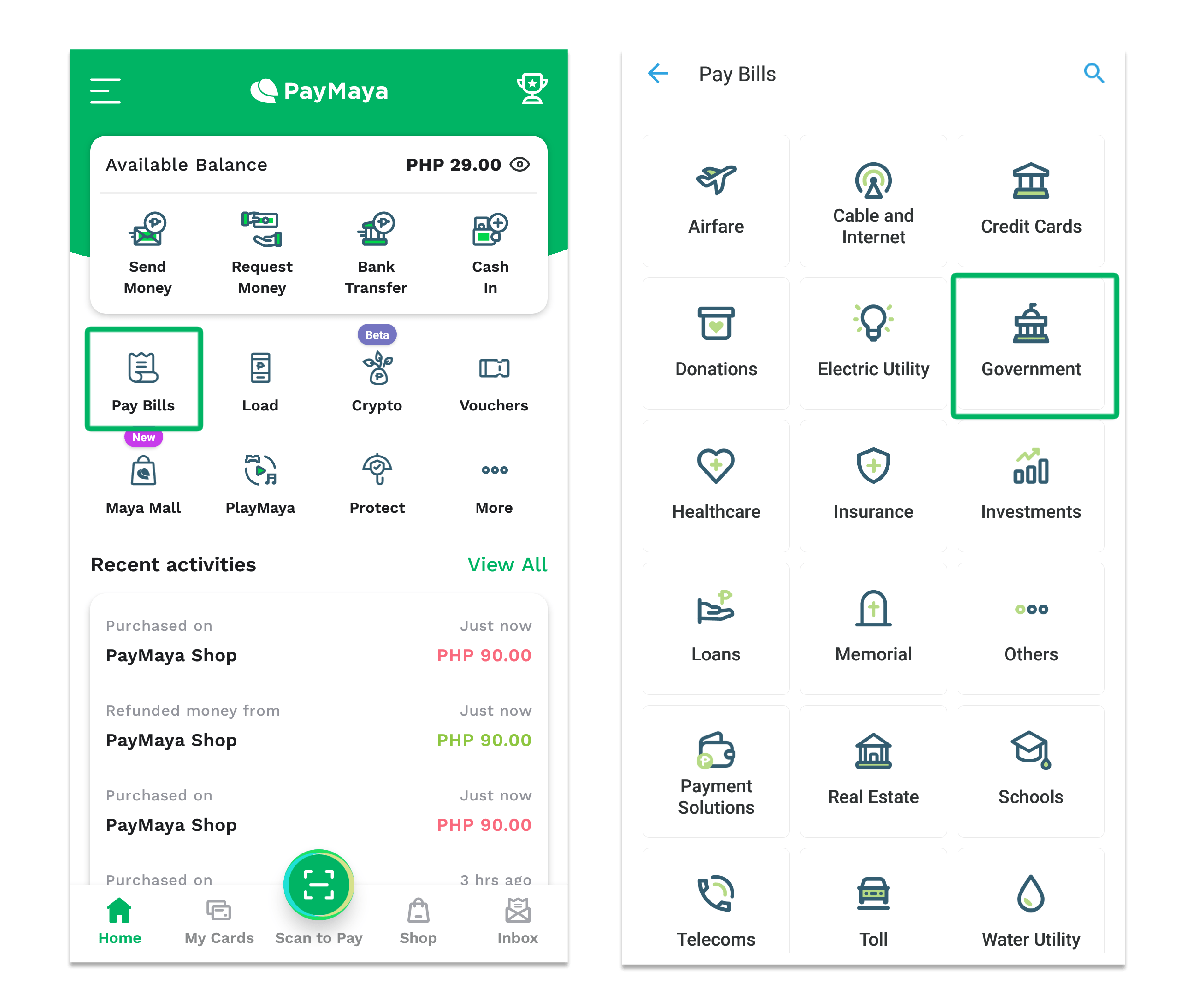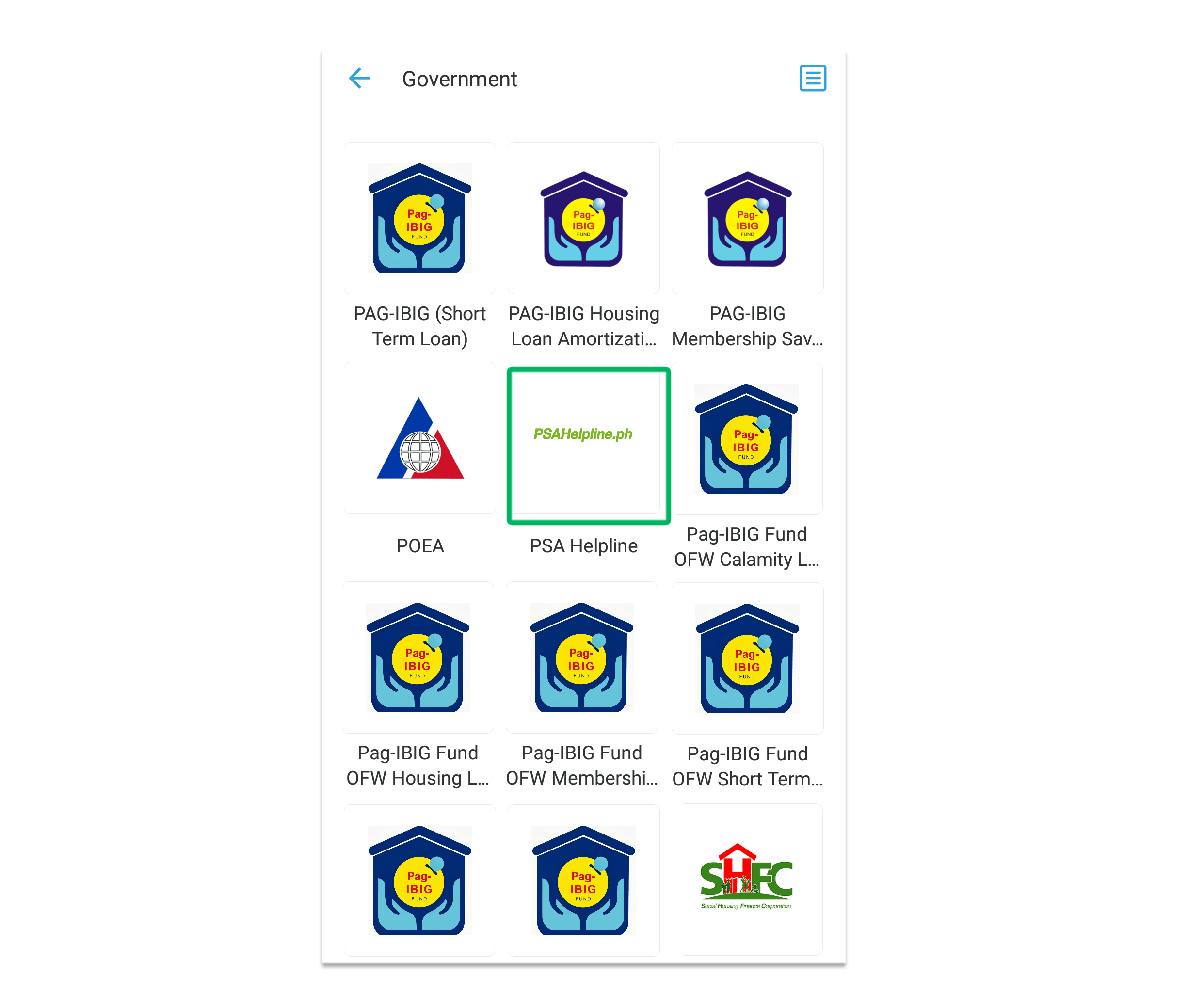 5. On the Pay Bills page, submit the following information and then click on Continue:
Reference number
Amount to pay
Account name (name of the requesting party)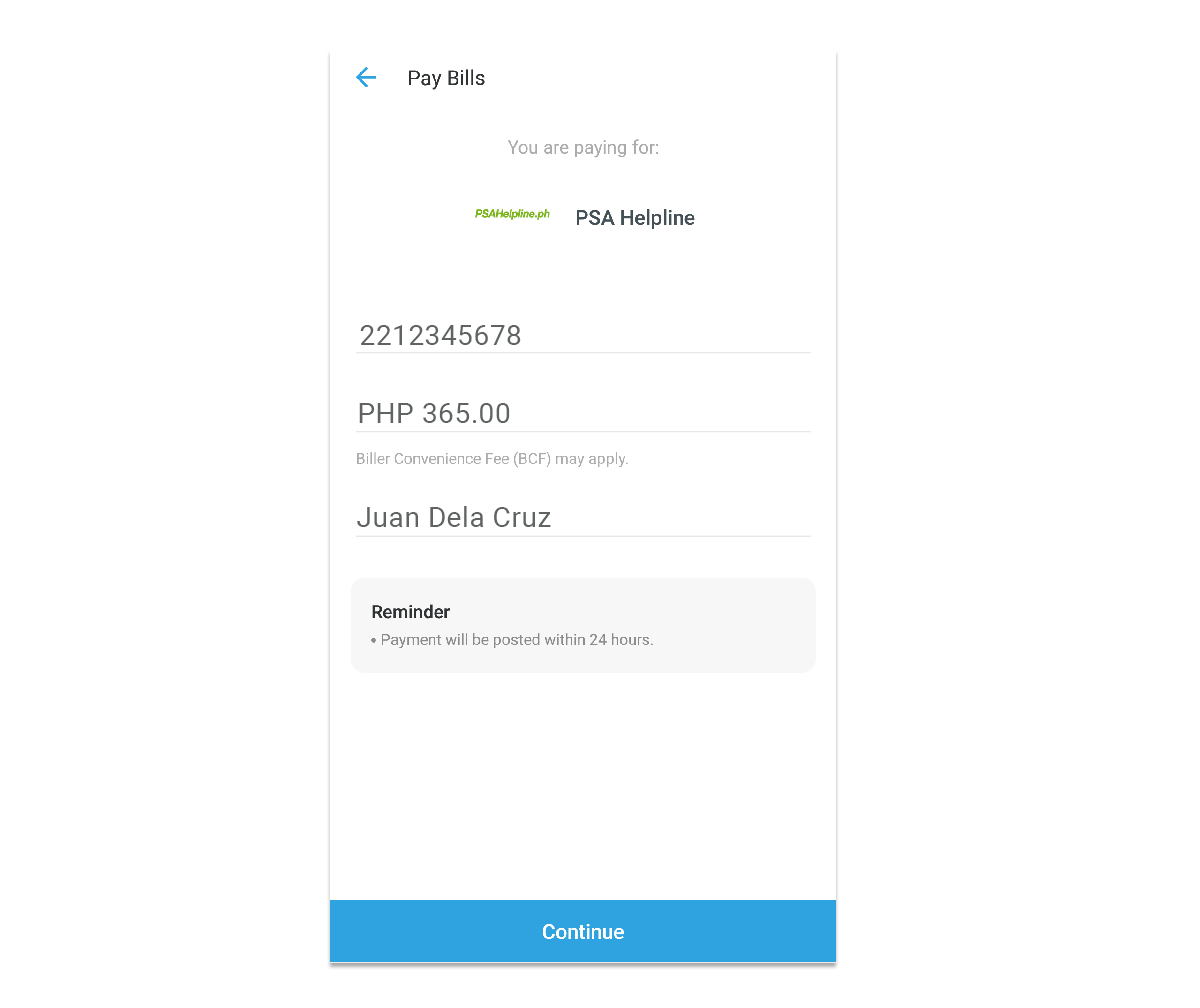 6. Verify that all the order details are correct and then tap on Pay.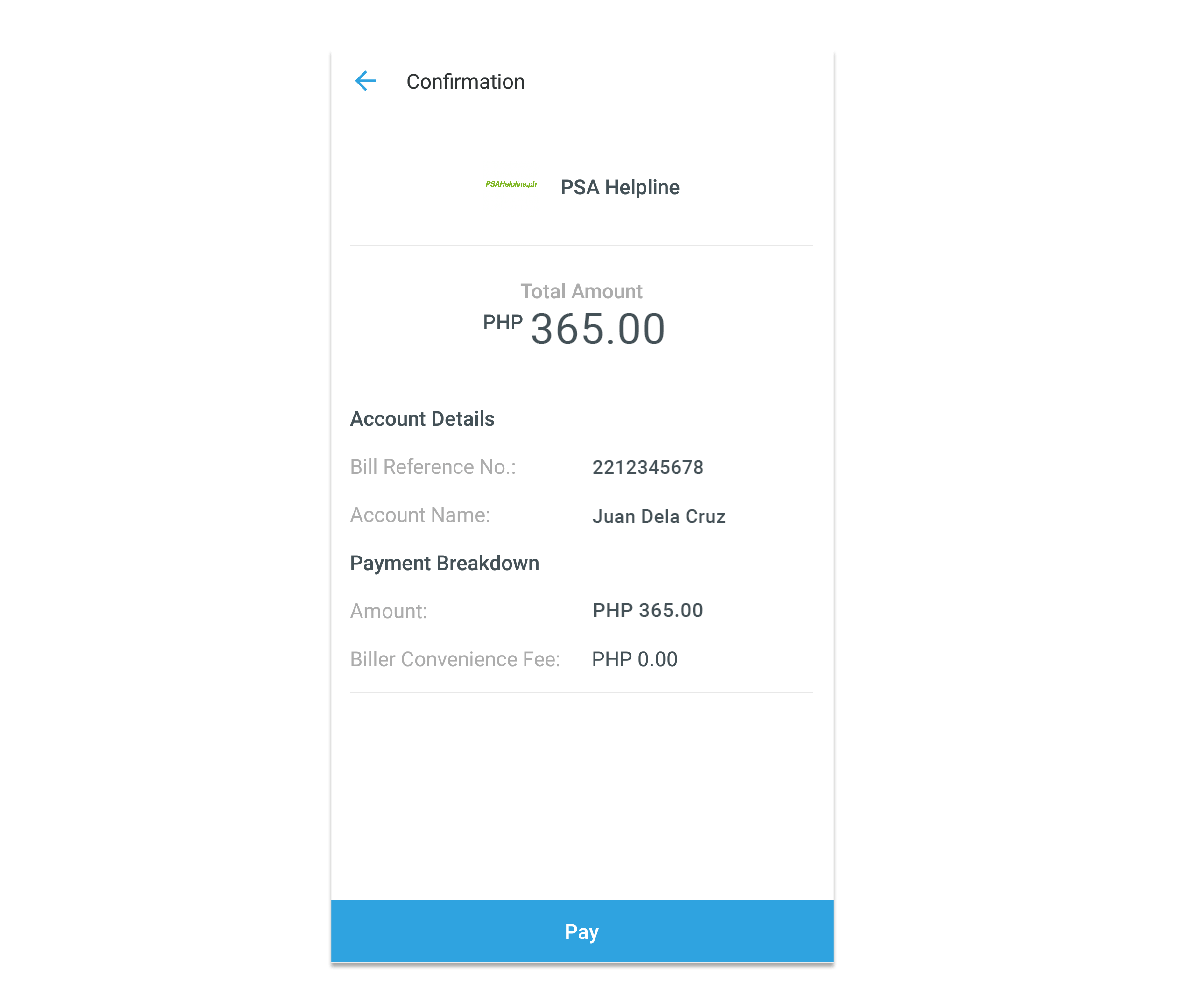 7. Once payment is successful, you will receive an in-app message and an SMS notification.
Conclusion
Maya is another safe and convenient way you can pay for your PSA certificate online orders at PSAHelpline.ph. Cashless payments have truly become the wiser, more sensible mode of payment ever since the lockdowns and even up to now that we are slowly easing into our new normal of doing business.