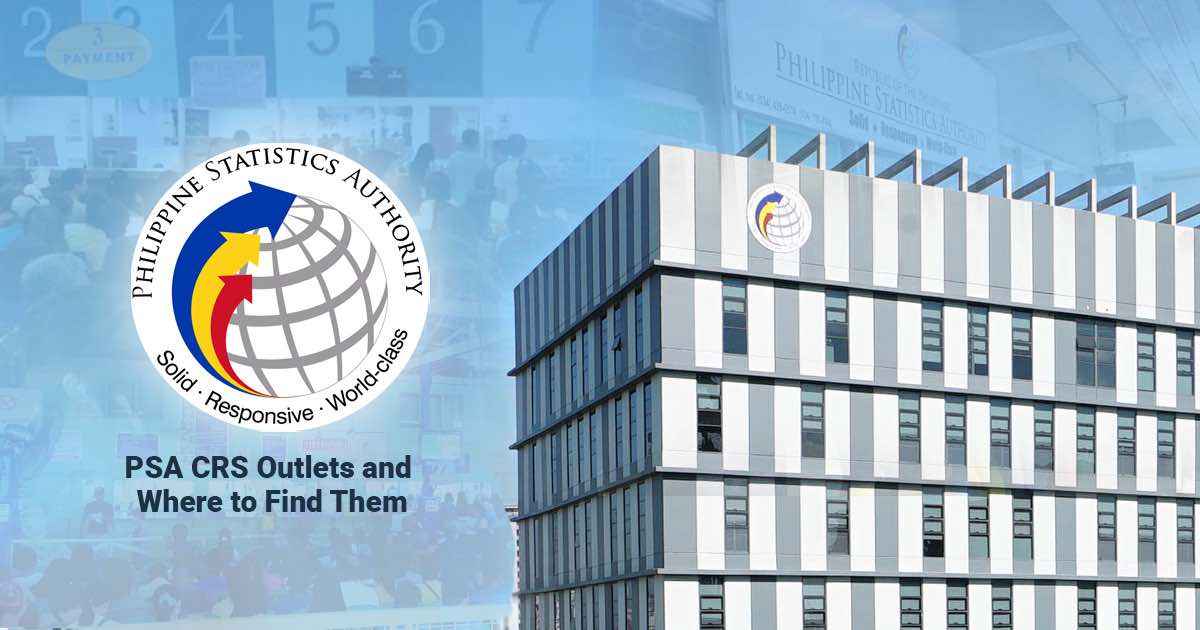 Civil registry documents, particularly PSA birth and marriage certificates, are often required when transacting with government agencies and private establishments such as banks and schools. It is good to have yours on file and in case you don't, you can always order for it online at PSAHelpline.ph. If you are in Metro Manila, you'll get your documents in 3 to 4 working days while provincial orders take up to 3 to 8 working days to arrive. Especially now that movements are limited because of the pandemic, online ordering and home deliveries are the safer, more sensible alternative to getting the things we need, PSA certificates included.
Of course, you still have the option to personally request for your birth certificates, marriage certificates, and CENOMAR, or a departed loved one's death certificate at the nearest PSA CRS outlet in your area.
Because of the pandemic, PSA now requires that you set an appointment prior to visiting their outlets for your PSA certificate needs. You can do this via the Civil Registration Service Appointment System. The appointment system is applicable to all PSA CRS outlets nationwide. Below are the locations of the outlets in Metro Manila while the list of provincial outlets can be viewed by clicking Luzon, Visayas, and Mindanao.
Metro Manila Outlets
PSA Complex – Central Outlet


CRS Building, PSA Complex, East Avenue, Diliman, Quezon City




(02) 8461-0500

Caloocan City


North Caloocan City Hall Bldg., Zapote Road, Camarin, Caloocan City




(02) 8351-6700

Makati City


Makati City Hall




JP Rizal St., Poblacion, Makati City




(02) 8895-1418

Pasig City


Pasig City Hall, Caruncho Ave., Brgy. San Nicolas, Pasig City




(02) 8292-0910

Muntinlupa City


4th Floor Ayala Malls South Park, National Road, Alabang, Muntinlupa City




(02) 8851-6302

Pasay City


Lifestyle 1 Bldg., Hobbies of Asia, #8 Diosdado Macapagal Ave., Pasay City




(02) 8833-3780 / 8833-8842

Valenzuela City


3rd Floor, COMELEC Bldg., CJ Santos St., Malinta, Valenzuela City (beside Metropolitan Trial Court Bldg.)




(02) 8372-0133
To find the location of PSA CRS outlets in the different provinces, simply click the links below:
Luzon (PSA CRS Outlets in Luzon)
Visayas (PSA CRS Outlets in the Visayas)
Mindanao (PSA CRS Outlets in Mindanao)
Remember to observe health protocols when visiting PSA outlets: wear your face masks properly, bring your own pen, alcohol dispenser or hand sanitizer, and maintain social distancing.
Stay safe, stay healthy.