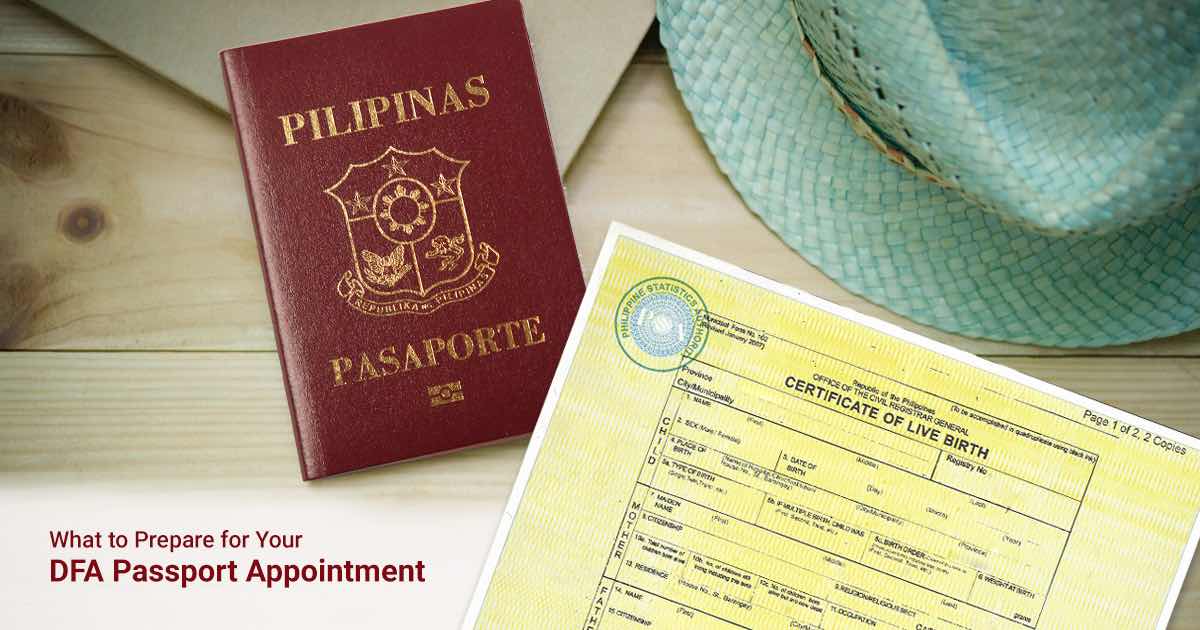 First-time passport applicants are required to present a copy of their PSA birth certificate, among other documents and IDs. Married women who wish to use their married last name in their passports will also be required to present a copy of their PSA marriage certificate. If you are planning to apply for a passport, it might be a good idea to take note of the IDs and documents that you need to prepare so you don't miss anything on your appointment date.
To help you get a head start on your preparations for your appointment at the DFA, we are sharing the following lists and reminders for adult and minor passport applicants. We also included additional information on how to reschedule your appointment, dress codes when visiting a DFA satellite office, and other important reminders from the DFA. These are based on the lists that are currently available on the DFA website.
What are the primary ID and documentary requirements?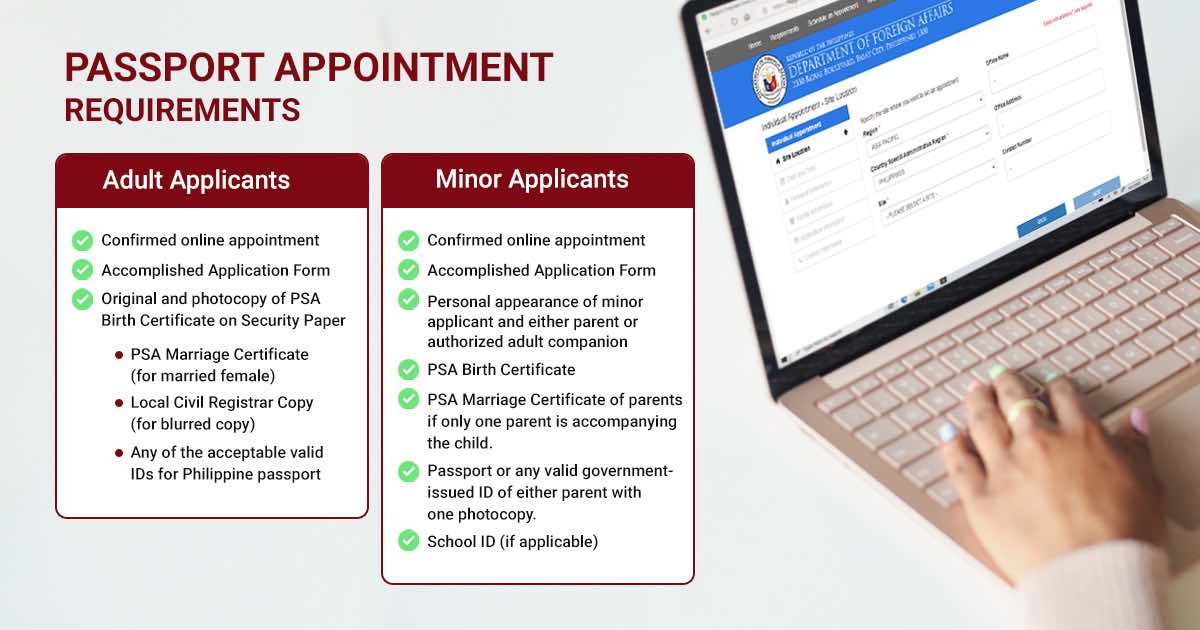 a. Adult Applicants
Accomplished Application Form
Original and photocopy of PSA Birth Certificate on Security Paper
Married Females using their spouse's last name must also present the original and submit the photocopy of her PSA Marriage Certificate on Security Paper or Report of Marriage (if the PSA marriage certificate is not yet available). If married woman will use her maiden last name, no need to present a marriage certificate.
Local Civil Registrar Copy is required if the PSA birth certificate cannot be read (blurry).
Any of the valid IDs in this list – present the original and submit a photocopy as part of your requirements.
b. Minor Applicants
Accomplished Application Form
Personal appearance of minor applicant and either parent or authorized adult companion.
PSA Marriage Certificate of parents if only one parent is accompanying the child.
If parents are unmarried, present an Affidavit of Support and/or Consent executed by the mother (if the mother cannot be present during the application).
If Affidavit of Support and/or Consent is executed abroad, it must be authenticated by the Philippine Embassy or Consulate.
Passport or any valid government-issued ID of either parent with one photocopy.
School ID (if applicable)
c. Supporting Documents
In some cases, the DFA requires applicants to present additional documents, depending on the applicant's status and/or completeness of primary documents presented. You may view the list of supporting documents required by DFA for certain cases such as:
Applicant's birth certificate is registered late
Applicant does not have a birth certificate
Applicant's marriage has been dissolved and wants to use her maiden last name
Applicant has lacking data in his birth certificate
Applicant is a dual citizen
Applicant is a naturalized Filipino citizen
Applicant obtained Filipino citizenship by election
Applicant has been granted citizenship by Act of Legislation
How much is the passport fee?
The rates for new applications and passport renewal are as follows:
Regular – Php 950.00 (12 business days)
Expedited – Php 1,200.00 (7 business days)
Penalty for lost or mutilated ePassport – Php 350.00
There may be delays in the availability and delivery of your passport due to the pandemic.
What is the validity period of my passport?

Passports issued to Filipinos 18 years old and older are valid for 10 years. Minor applicants will still be issued 5-year valid passports.
Important Reminders
Be at your chosen DFA satellite office 15 to 30 minutes before your appointment.
Download and print your application form and e-receipt on an A4-size bond paper. These will be presented and submitted to the DFA during your appointment.
Prepare the original and photocopies of your IDs and documents and have both ready during your visit.
Your passport fee is non-refundable and non-transferable. If you fail to appear at the DFA satellite office on the date and time of your appointment, your application shall be cancelled along with your payment.
If you wish to reschedule your appointment, send a request for a new schedule at least 3 days before your confirmed appointment date. Your new schedule must not be beyond 30 days from your original appointment.
Dress appropriately for your appointment. Avoid wearing heavy make-up, colored contact lenses, and too many accessories.
Applicant's companion might not be allowed inside the satellite office's premises unless the applicant really needs someone with him or her (minor, PWD, senior citizen).
Bring your own pen, alcohol, or sanitizers. Wear your face mask properly and always observe social-media-icons distancing.
Get your PSA birth and marriage certificates online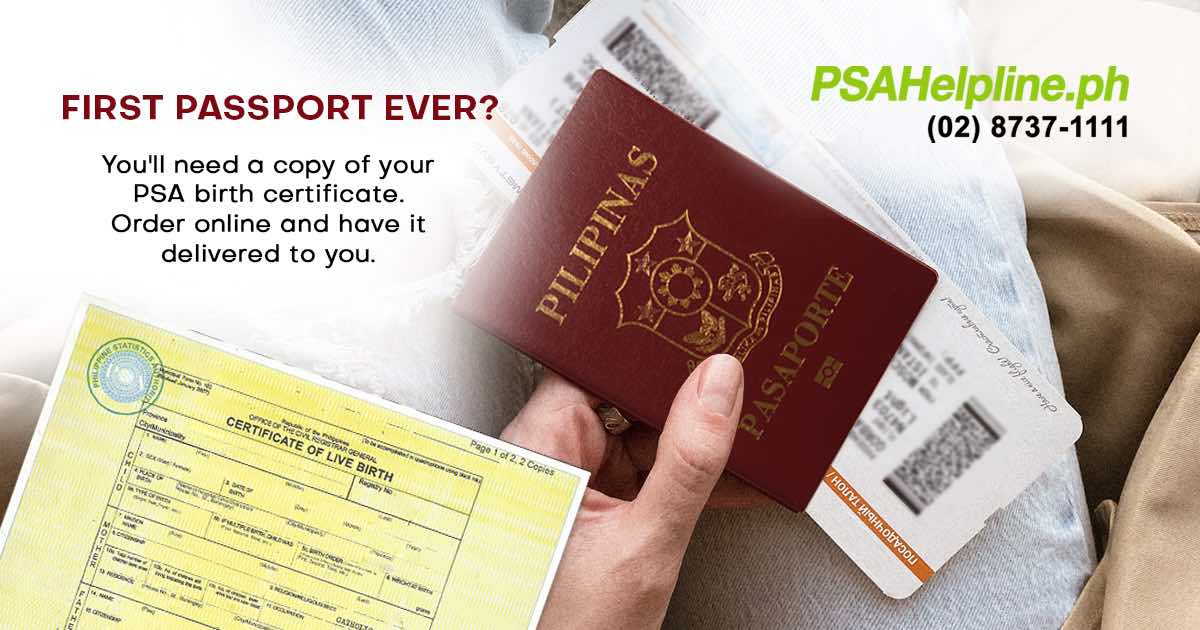 To complete your requirements for your passport application, you may request for copies of your PSA birth and marriage certificates online at www.PSAHelpline.ph. Simply logon to the website and choose the certificatechoose the certificate you wish to order, pay online or over the counter (banks, payment centers), and wait for the delivery of your documents. If you are in Metro Manila, you will receive your documents in 3 to 4 business days.
Ordering online is safe and economical. PSAHelpline only releases the orders to the owner of the document, or to parents and guardians if the owner is a minor. Having your PSA certificates delivered to you also means you no longer need to spend on public transportation fare, gas, and parking fees. You just wait for the delivery day and make yourself available to receive your documents.