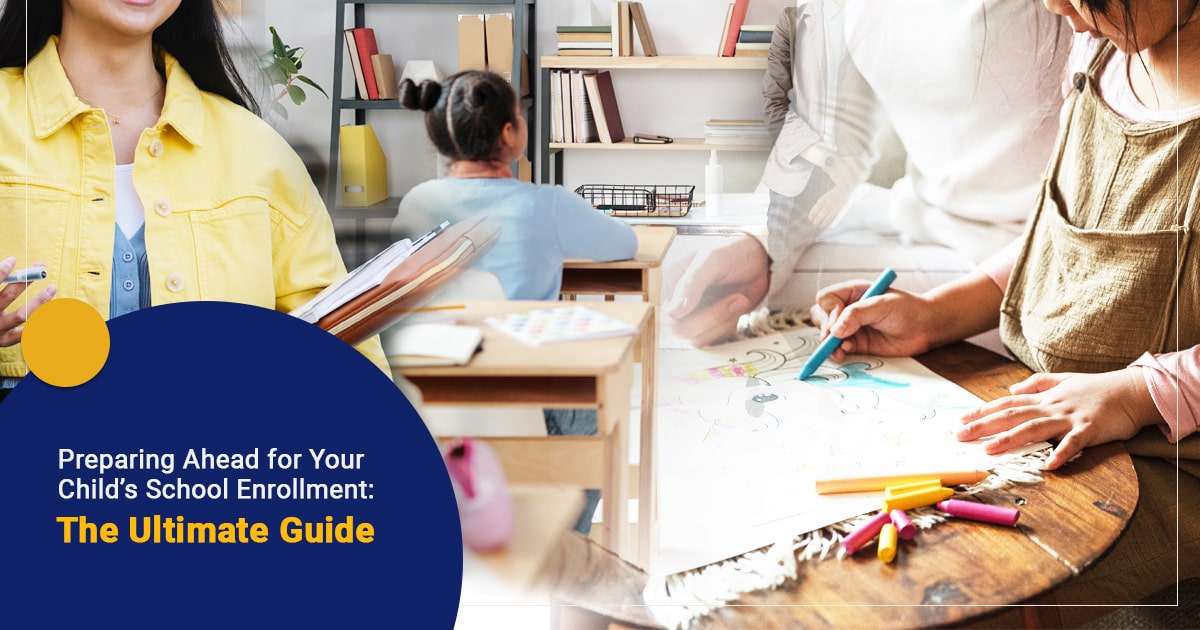 Enrolling your child in school entails preparation. Various requirements must be complied with, such as admission documents. Apart from these initial requirements, you also need to prepare your child for the new journey they are about to embark on. 
As a parent, you want to ensure that your child is set for school. Let this article serve as your guide in preparing your child for school enrollment. 
Table of Contents
Admission Requirements in Basic Education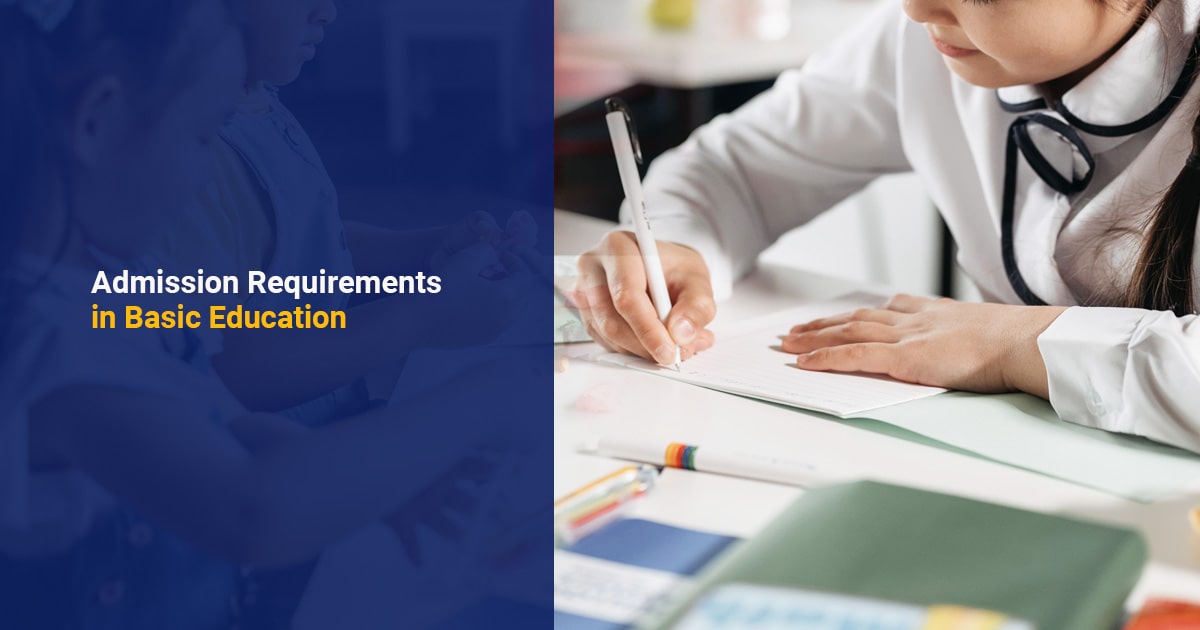 Before entering school, student applicants or their parents must satisfy various admission requirements. Requirements for kindergarten enrollment are different from the requirements for senior high enrollment. Similarly, college or tertiary education issues a different set of admission
Below are the admission requirements for basic education and tertiary education enrollment.
Kindergarten
The learner should be 5 years old by June 1 of the calendar year.
The school may admit learners who will turn 5 by the end of August of the calendar year, provided the Early Childhood Care and Development (ECCD) assessment is administered before the start of classes. The parents may also provide documentation or certification of the learner's previous early childhood education experiences.
For schools commencing their school year beyond June, the policy requiring the learner to be 5 years old by June 1 and the policy on the extension period shall be adjusted accordingly.
Grade 1
Learners who have completed a DepEd-accredited kindergarten program are eligible to enroll for Grade 1.
Learners 6 years old or above who have not completed kindergarten due to poverty will need to complete the Kindergarten Catch-up Education Program.
Learners who have completed alternative kindergarten programs not sanctioned by DepEd must undergo a validating test administered by the Bureau of Education Assessment.
Documentary Requirements: Learner's PPSA Birth Certificate; Results of the Philippine Educational Placement Test or Philippine Validating Test
Grade 7
Learners who have completed a DepEd-accredited Grade 6 program are eligible to enroll for Grade 7.
Documentary Requirements: Grade 6 SF9 Learner's Progress Report Card (formerly Form 138)
Applicants must have passed the Philippine Educational Placement Test or Accreditation and Equivalency Test.
Documentary Requirements: Learner's PSA Birth Certificate; Results of the Philippine Educational Placement Test or Accreditation and Equivalency Test
Grade 11
Learners who have completed a DepEd-accredited Grade 10 program are eligible to enroll for Grade 11.
Documentary Requirements: Grade 10 SF9 Learner's Progress Report Card (formerly Form 138)
Applicants must have passed the Philippine Educational Placement Test or Accreditation and Equivalency Test.
Documentary Requirements: Learner's PSA Birth Certificate; Results of the Philippine Educational Placement Test or Accreditation and Equivalency Test
Admission Requirements for College Freshmen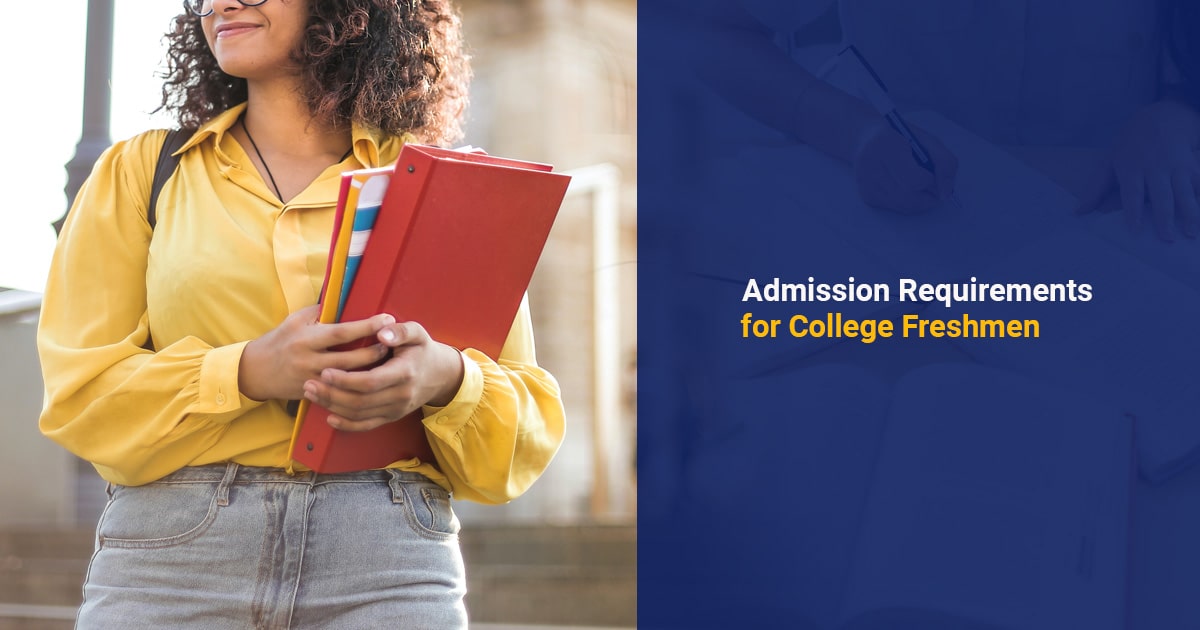 The enrollment procedure for college freshmen varies depending on the school. However, the standard process includes the following.
The applicant needs to submit the documentary requirements.
The Registrar will evaluate the documents and request verification of the school records from the school last attended by the student.
Upon verification of the records, the Registrar will issue a Notice of Acceptance to the student.
The student will then be allowed to enroll in subjects for the semester.
Once the subjects have been encoded in the enrollment system by the dean's office, the student will need to pay the down payment.
Finally, the student should check through e-mail the enrollment confirmation, official registration form, student ID number, and official student e-mail account for the school's digital learning space.
Basic Documentary Requirements:
PSA Birth Certificate
Accomplished Pre-Registration Form
High School Card, Form 138, or Alternative Learning System Certificate of Rating, whichever applies
Placement examination results (for schools requiring qualifying examinations)
2 pieces 2x2 colored ID picture
5 Factors to Consider When Choosing a School for Your Child
Choosing the right school for your child is important when preparing for their enrollment. Keep in mind that the school environment greatly impacts the child's learning potential, skills development, and overall well-being. It also determines the quality of education they receive.
To ensure your child gets the best education possible, there are factors you need to consider in assessing a potential school.
1. School culture
School culture refers to the guiding beliefs and values that shape how a school operates. It encompasses issues such as the orderliness of classrooms, the physical and emotional safety of the learners, and the degree to which the school embraces cultural diversity.
An institution with a positive school culture is conducive to a holistic student experience and development. Here, relationships between the learners and the teachers are nurtured by openness, respect, and trust. Likewise, school leaders and teachers model ideal, healthy behaviors for the learners, positively influencing their learning and social behaviors.
Moreover, the learners have access to the academic support they need to be well-rounded individuals. As such, choosing an institution with a positive culture is critical, as it can shape your child's academic and extracurricular success. 
2. Safety and security
As a parent, you want your child to be safe and secure while at school. Thus, it helps to check the crime statistics within the area where the school is situated. You should also learn about the measures the school is taking to ensure the safety of its learners.
Are security guards stationed in strategic areas of the campus? Are there security systems in the classrooms? 
With a safe and secure learning environment, your child can have the space they need to learn and grow while giving you peace of mind.
3. Academic and extracurricular programs
A school's academic and extracurricular programs have a significant impact on the learners' knowledge and skills development. Suppose your child is the academic type, it's essential to know what programs are available to help them maximize their potential. 
Likewise, a wide range of extracurricular programs can nurture your child's abilities in sports, music, writing, art, dance, and other non-academic activities. These programs can teach your child good sportsmanship and develop their teamwork skills. 
Ultimately, both academic and extracurricular programs can help enhance your child's intellectual performance and cultivate good moral values.
4. Qualified teachers and management
According to research, teachers have a huge impact on the learners' academic and life-long success. When learners are taught by qualified teachers, their academic potentials are more likely to be maximized. On the other hand, when they are educated by underperforming teachers, their academic performance becomes limited.
Therefore, by choosing a school with competent teachers and management, your child can learn better, and their academic skills can be quickly improved.
5. Location
A school situated in a desirable location provides a peaceful environment that's conducive to healthy learning. It also offers better physical protection, keeping the learners secure while at school. Hence, when choosing a school for your child, be sure to consider its location. 
In terms of distance, a school that is far from your home can increase your child's schooling costs, as it requires more transportation expenses. To ensure that transport costs do not take too much of your budget, check if the school can be reached by public transportation. Ideally, the more accessible a school is, the more practical choice it is.
5 Tips to Help Prepare Your Child for School
Once you've chosen a school for your child, it's time to prepare them. The following tips and strategies can help your child become as productive as possible at school.
1. Point out the positive aspects of going to school
Some learners have difficulty adjusting to school life. To help your child adapt more easily to the new environment, it helps to point out the benefits of going to school. Highlight aspects like meeting new friends, learning new things, and getting to participate in exciting experiences.
2. Help your child manage their feelings about going to school
Starting school can be a significant transition for most learners, triggering anxiety and excitement at the same time. Giving positive reinforcements can help your child become aware that they have a support system in their new journey. 
For instance, remind them that they have classmates or teachers who can help them navigate the new environment. The goal is to make them feel more optimistic about the experience they're about to encounter.
3. Help your child develop good sleeping habits
Studies show that it takes at least 18 days to form a habit. As such, try to train your child to go to bed early at least a month before the opening of classes. Explain to them the benefits of getting a good night's sleep, like improved memory, increased productivity, and a stronger immune system.
Experts recommend that children aged 6-12 years should regularly sleep for 9-12 hours while teenagers aged 13-18 years should sleep for 8-10 hours every day. By getting enough sleep, your child can participate in class with focus and absorb the lessons with clarity.
4. Teach your child self-calming strategies
Occasional tantrums and outbursts may be unavoidable, especially for younger learners. However, teaching them self-calming strategies can help them handle stressful situations independently, especially when you're not physically present to help them through it. Some self-calming methods include taking a deep breath, counting to 10, thinking happy thoughts, squeezing a stress ball, and drinking water.
5. Teach your child to be independent
Another virtue you should teach your child when preparing them for school is independence. For starters, train them to organize their belongings and work independently. You can create a "to do" chart for them, listing items you want them to learn, such as cleaning their room, arranging their clothes, and doing the dishes.
This way, they can have a sense of accountability and responsibility, which are important in developing their independence. 
Ready to Learn
Starting school requires a lot of preparation, especially on the part of the parents. With the information discussed above – from admission requirements to tips in preparing your child for school – you can adequately guide your child in navigating the new experience.
If you need a copy of your child's PSA birth certificate, you can process it in person at the nearest PSA Civil Registry System Outlet. If you prefer to order a copy online, PSAHelpline.ph offers a hassle-free online application process!