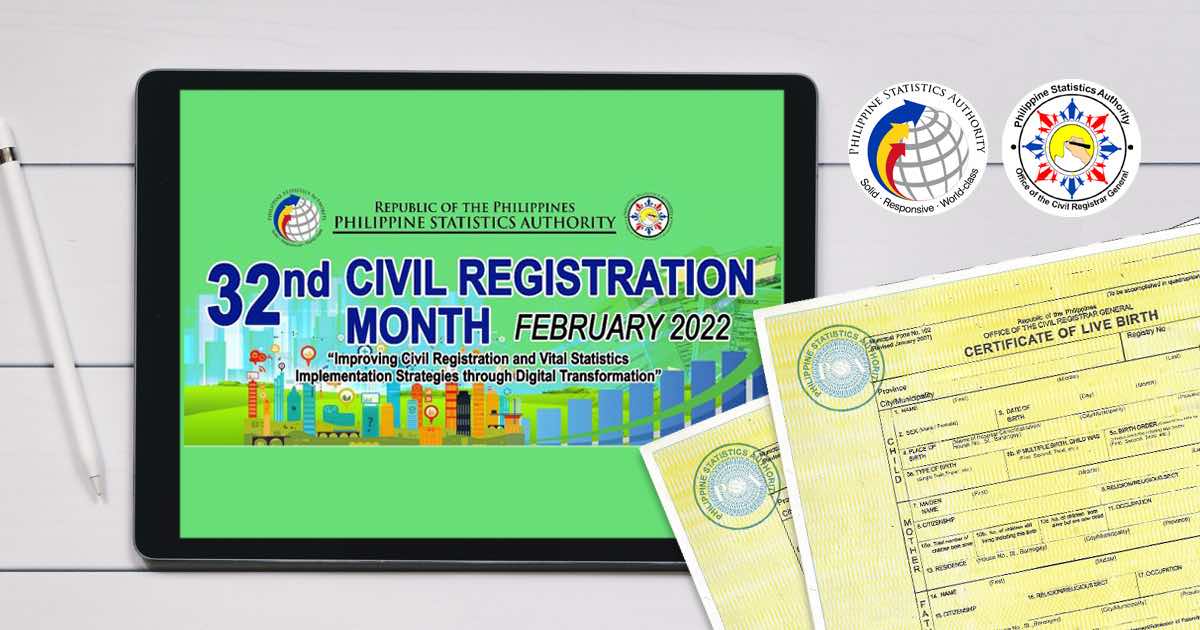 February is Civil Registration Month (Presidential Proclamation No. 682) and this year, the PSA spearheads the celebration with the theme: Improving Civil Registration and Vital Statistics Implementation Strategies through Digital Transformation. Various activities will be conducted in the different PSA field offices and city/municipal Civil Registrars as part of the month-long celebration. Some of the activities that participants can look forward to are the following:
Civil Registration Quiz Show
Poster and Slogan-making Contest
Free copy issuance of PSA birth and marriage certificates for the first 100 clients in Metro Manila CRS outlets
Consultation for PSA employees on civil registration concerns
Lectures, trainings, and communication materials for CRVS and PSA employees
For more information and updates on the Civil Registration Month, visit the PSA's official website at https://psa.gov.ph/, or their Facebook page at facebook.com/PhilippineStatisticsAuthority, and on Twitter at twitter.com/PSAgovPH.