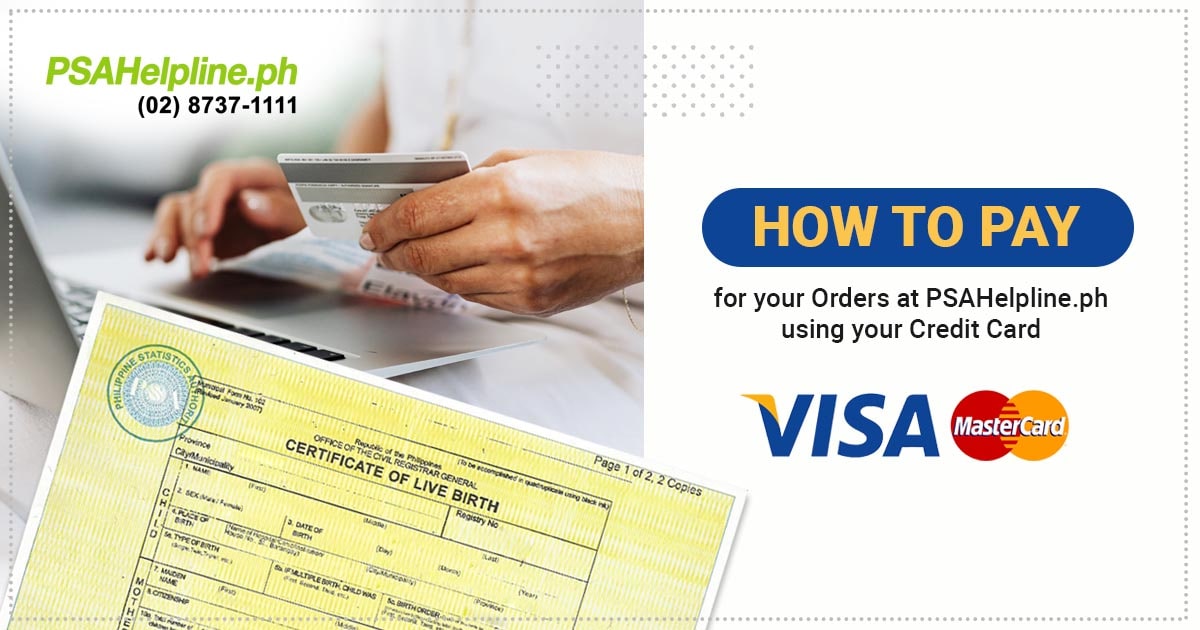 Paying online helps you save time, effort, and cost. It has always been regarded as a convenient way to pay for online purchases even before the pandemic. But as physical stores shut down and buyers were left with no choice but to purchase almost all their basic needs online, the need to pay online using credit cards and e-wallet apps increased dramatically.
Ordering PSA certificates online and having these delivered to you is another way of minimizing your family's exposure to the virus. PSAHelpline.ph, a PSA-authorized site that accepts online applications for birth, marriage, death certificates, and Certificate of No Marriage (CENOMAR) offers this service to all Filipinos nationwide.
Apart from the convenience of being able to order your PSA certificates online, PSAHelpline also offers both online and over-the-counter payment methods. You may pay using your Visa or Mastercard credit card to confirm your order.
How do I pay my PSA certificate order using my credit card?
Just follow these simple steps:
1. Log-on to PSAHelpline.ph and click on the Order Now button.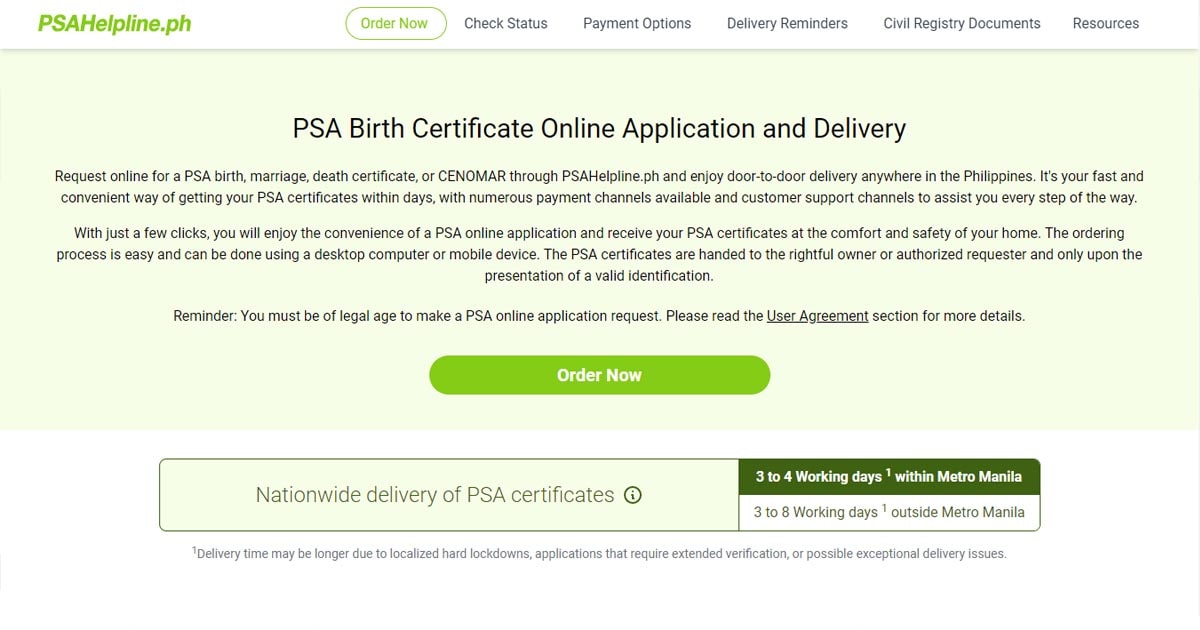 2. Choose the type of PSA certificate you would like to order and provide all the necessary information in the succeeding pages.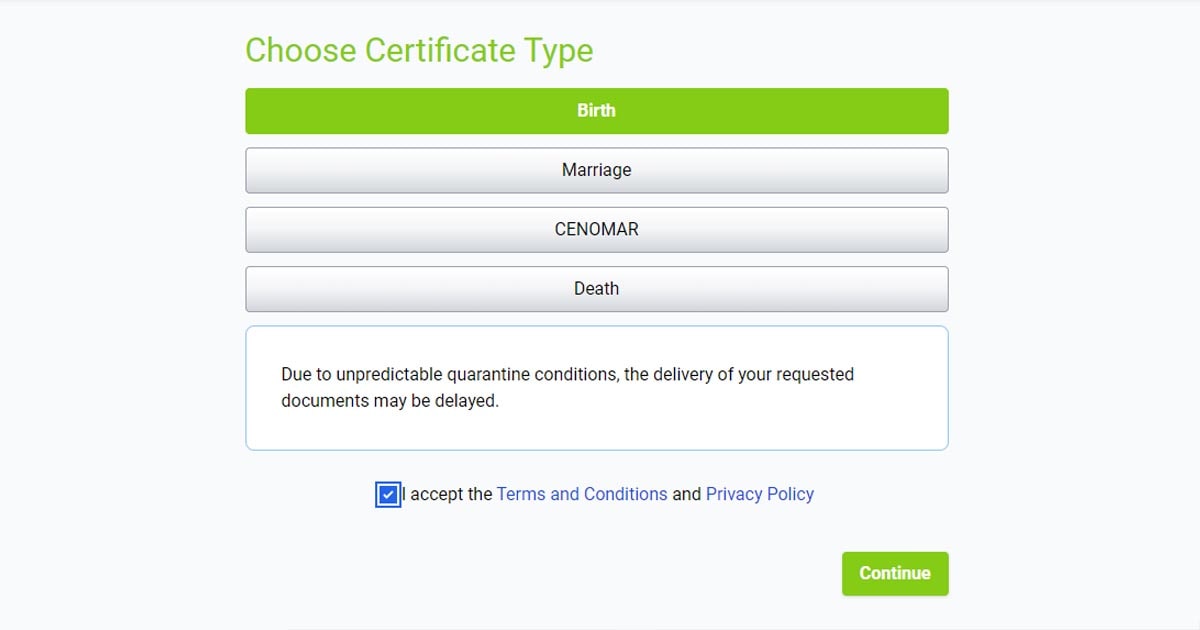 3. Review the summary of information as well as the delivery address, mobile number, and email address before confirming your order.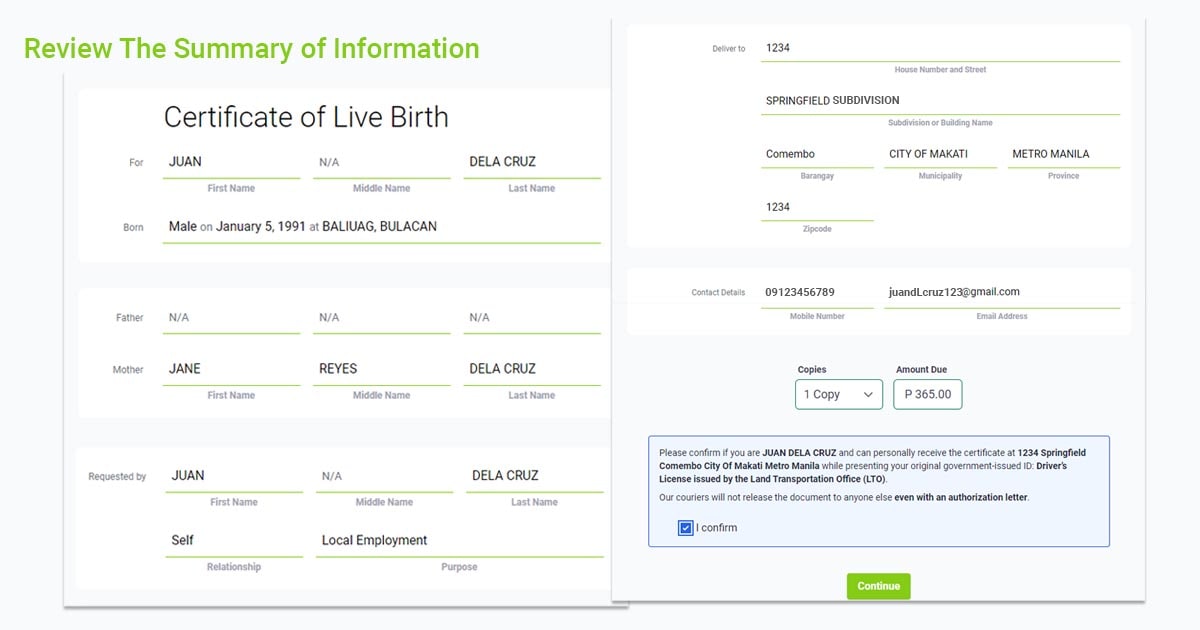 4. After confirming your order, you will be taken to the Payment Options page where you can choose the type of payment method for your order. Choose Credit Card.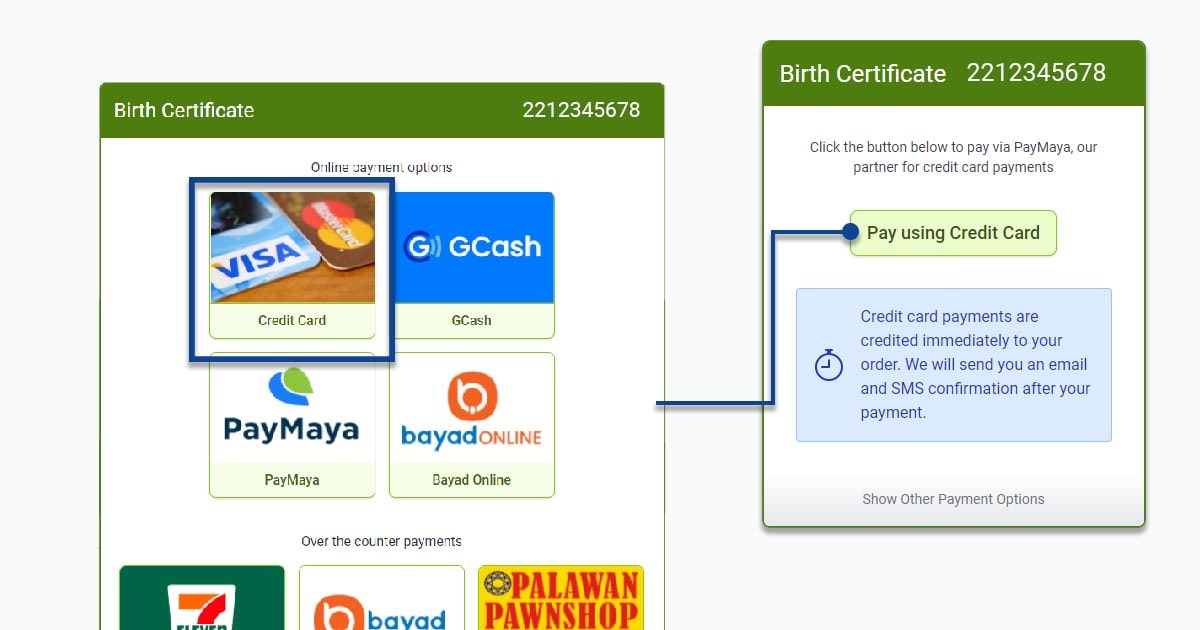 5. You will be taken to the payment screen. Provide your credit card name and number, expiry date and CVV, and then click the Complete Order button.
Reference number
Amount to pay
Account name (name of the requesting party)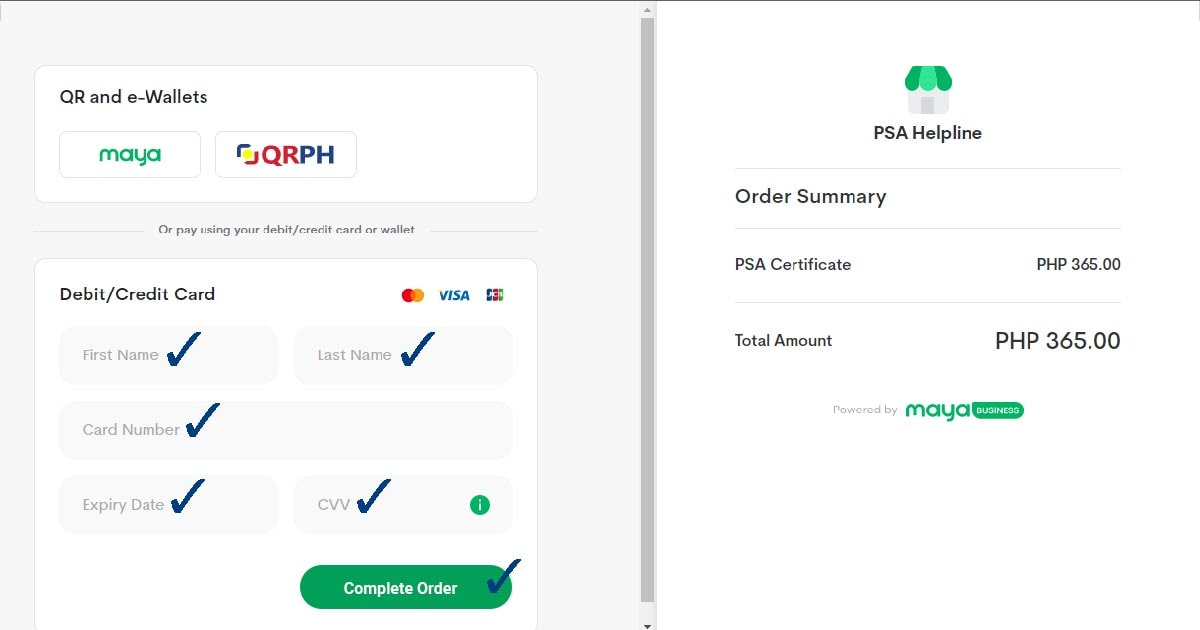 A pop-up message will appear on the screen if the payment was successful.
You will receive a confirmation email and SMS that your payment has been received, while another set of notifications (email and SMS) will be sent to you once your order is submitted to the PSA for processing.
Paid orders are delivered in 3 to 4 working days in Metro Manila, while provincial orders are delivered in 3 to 8 working days.
Conclusion
Credit card payments are posted in real time. Now PSAHelpline accepts Visa and Mastercard credit cards only. Other credit cards are currently not accepted.
The status of paid orders may be tracked through the Check Status link on the website. Using your order's reference number, you may check the status of your order to know when it has been dispatched and the expected date of delivery to your address.

Ordering your needs online is one way of minimizing your exposure to the virus (and other harmful elements outside your home, for that matter.). And being able to pay online is a bonus as this means you can finalize your order all in one go.
PSAHelpline.ph is every Filipino family's partner in completing their PSA certificate requirements. It is a safe, convenient, and secure way of getting copies your PSA certificates.